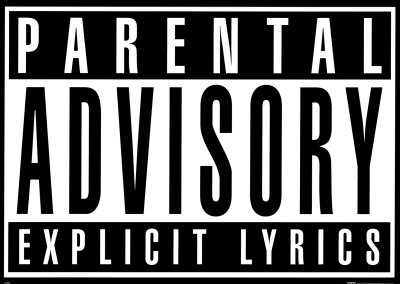 This is a mix with my personal choices of the Guyana tunes of the last year. It is mostly a pretty accurate picture of what I've been hearing this year, with a few personal favourites thrown in. Some tracks are included because I love them, and some because they were inescapable. Some are a bit of both (Rum and Redbull, please stand up). And some popular tunes have been left out - the floppy haired teenager that sounds like a girl was also inescapable, but I you'll be pleased to know I have kept this 100% Bieber free. However, it was prepared in a factory that also handles Black Eye Peas and Shakira, so be careful.
It's mostly Soca, Dancehall and Reggae with a little hint of Chutney. I was going to write some posts about each type of music but that's what Wikipedia is for. I'll post some more in depth mixes of each style if you all are interested.
1.
Bill Withers – Lean on Me
2.
Wayne Wonder and Frisco Kid – Dreamland (Old Dancehall)
3.
Baby Cham – The Mass (Old Dancehall)
4.
Voicemail – Laptop (Dancehall)
5.
Terror Fabulous Ft Nadine Sutherland – Action (Old Dancehall)
This takes me back to dancing to a soundsystem on the main street last Christmas Eve. The bit where the drums drop out and the bass goes wobbly made me determined to find a copy. I love this style of older Dancehall.
6.
Buju Banton Ft Caron Gonslaves – No Second Class (Old Dancehall)
7.
Mr Vegas – Mi Believe (Dancehall)
8.
Iyaz – Replay (Dancehall Remix)
9.
Konshens – Pretty Devil (Dancehall)
Reminds me of a big crowd watching two toddlers showing off their disturbingly good wining skills at the boxing day lime in Georgetown at the end of 2009.
10.
Vybz Kartel – Virginity (Dancehall)
I had a shock when this came on in a shared car (like a taxi that picks up passengers as it goes) with two little kids sitting next to me and nobody batted an eyelid. But then I never understood the words to 'Relax' by Frankie Goes To Hollywood when I was growing up, so maybe it isn't as bad as it seems. It is amazing (and worrying, considering much of the content) seeing how many kids know every song word for word.
11.
Rhianna – Rudeboy (Dancehall Mix)
12.
Rhianna - Rudeboy (Skinnyboy Reggae Remix)
I first heard this remix on a minibus coming back from some school visits, at the magical time of day when the sun is low in the sky and golden light shimmers across the ricefields. As a result I like it far more than I should.
13.
Beres Hammond – No Apology (Reggae)
14.
Tarrus Riley – She's Royal (Reggae)
15.
Fantan Mojah – Most high Jah (Reggae)
I love the high synth part on this riddim.
16.
Sanchez – Feel Good All Over (Reggae)
17.
Morgan Heritage – Down by the River (Reggae)
18.
Sanchez – Pretty Girl (Reggae)
19.
Jah Cure – Call on Me (Reggae)
20.
Jah Cure Ft Alison Hinds – Call on Me (Soca Version)
21.
Peter Ram – Real Tight Ft Che'Nelle (Soca)
22.
Lil Rick – One Juk For The Carnival (Soca)
23.
Rupee – What happens in de party (Soca)
What happens in de party stays in de party. My lips are sealed.
24.
Soca Elvis – Rum Don't Bother Me (Chutney)
There is currently an epidemic of Chutney (Indian Calypso/Soca) records about drinking rum. Another great title is 'You Always Knew I Was A Drinker'. In general, Chutney songs are either about drinking, wining or cheating; Reggae songs are about making love, losing love, Jah, or smoking weed; Soca songs are about partying and wining; and Dancehall songs are about clothes, money, drinking, cheating, daggering (more on this later) or fucking.
25.
Patrice Roberts – Wukking Up (Soca)
26.
Machel Montano – Wining Season (Soca)
27.
Peter Ram - Pumping (Remix) (Soca)
One of my favourite Soca tunes. It baffles me that Soca has never really crossed over in the UK (with the exception of 'Feeling Hot'). I forsee a future England where Soca is in the ascendancy, and whining lessons are the new Salsa lessons. Every thirty-something single in the land will be there every week, with an instructor telling the class 'for the next four beats, wiggle your arse into his crotch side by side… now up and down… and round in a circle… now put your hands on your knees and push back… now hands to the floor and right leg in the air …'
28.
Blak Ryno – Come a Mi Yard (Dancehall)
29.
Vybz Kartel – Bicycle (Dancehall)
30.
Beenie Man – Under Curfew (Dancehall)
31.
Mavado – House Top (Dancehall)
32.
Vybz Kartel – Gyal for Free (Dancehall)
33.
Demarco – Run Him Out (Dancehall)
34.
Serani Ft Ding Dong – Skip to Ma Lu (Dancehall)
35.
Voicemail – Style and Swagger (Dancehall)
36.
G Whizz – My Girl (Dancehall)
37.
Gyptian - Hold You (Dancehall)
For the first half of this year, every other car going past my house was playing this record. The plinky piano riff is burnt forever into my brain.
38.
Vybz Kartel – Straight Jeans and Fitted (Dancehall)
39.
Trevor Off Key – Fake Jeans Admit It (Dancehall)
40.
Bounty Killer and Elephant Man – This is How We Do It (Dancehall)
41.
Vybz Kartel – Clarks (Dancehall)
When I was growing up, Clarks were sensible school shoes that your slightly overprotective parents bought for you because they believed the marketing spiel that we all needed shoes exactly fitted to the width of our feet or we would grow up with crippled, twisted, pancake shaped lumps of flesh at the end of our legs. Dancehall artists are obviously also very careful to have properly fitted shoes.
42.
Beenie Man – Nuh Stress Me Out (Dancehall)
43.
Beenie Man – I'm OK (Dancehall)
44.
Beenie Man – Rum and Red Bull (Dancehall)
This was huge for the last few months of the year. I included a Guyana style spinback for you all. Guyanese DJing is doing this five times a song, shouting over the mike every two seconds, and singing badly over the chorus. When Beenie Man's set was cut short by a torrential downpour, he played these tunes and then quickly left the stage. By this point the audience had either left, hidden underneath the stage itself, or crammed themselves into the side of the beer tents desperately trying to escape the deluge.
45.
Richie Loops – In My Cup (Dancehall)
46.
Ricky Jai – Bar Man (Chutney)
47.
Busy Signal – Up in Her Belly (Dancehall)
48.
Machel Montano – Thiefin (Soca)
49.
Mr Dale – Soca Junky (Soca)
My other favourite Soca tune
.
50.
RDX – Daggering (Soca)
51.
Spice – Jim Screechie (Dancehall)
52.
Baby Tash – Believe Me (Dancehall)
53.
Elephant Man – One More Whine (Dancehall)
I love any dancehall tune that rips off old house records, especially Daft Punk ones, especially with a punning title. I heard this coming out of a record shop and had to go in and buy it straight away. Can't stop the whining.
54.
Laden – Time Fi Warm Up (Dancehall)
55.
Demarco – She Can't Wait (Dancehall)
56.
Enur – Calabria 2008 (Dancehall)
57.
Swappi – Dis Gyal (Dancehall)
The new song of the moment. Non-music-geeks should skip to the next paragraph now. Music geeks still here? Good. It's a Dancehall tune based on an old Claude Von Stroke remix! Superb. I'm hoping for one based on a minimal house record next. Maybe one of those vocal versions of Marc Houle 'Bay of Figs' that Diplo used to play will catch on. And I should plan to come back in two years, by which time Dubstep will have crossed over the Atlantic. That will be amazing. Dubstep Dancehall. On that subject … there's a Dubsteppy tune on the new Kanye album. It's great. As is the whole album. I realise I'm way behind the time on this, but it really is good. Have a listen.
58.
Donae'o and Problem Child - Party Hard (Soca)
I like the percussion combination beat and bassline to this, and the way it sounds borderline depressed whilst instructing you to party hard. This will always remind me of the long, bumpy, dusty minibus rides to and from Lethem, Mahdia and Iwokorama after hearing it on repeat for a couple of those journeys.
59.
Major Lazer – Pon de Floor (Dancehall)
This took until the middle of this year to get really popular, since then and has been the song of choice for showing off your car soundsystem.
60.
Busy Signal/Major Lazer – Busy Medley (Dancehall)
61.
Black Eyed Peas – I Got a Feeling (Pop)
62.
Shakira – Waka Waka (Pop)
In terms of frequency that I have heard it, this is by far the song of the year. I must have heard this over a thousand times this year. One school event alone counted for about a hundred plays, as the song was played for every child who came on stage for the fashion show and dance display. I have absolutely no idea why it is so popular.
63.
Jah Cure – Unconditional Love (Reggae)
64.
Angel Doolas – You Trickster (Reggae)
The 'Coming in from the Cold' riddim that this song is based on has been huge all year and this is the version that has stood the test of time the best. It reminds me of sitting at a friends house in Lethem while the whole Riddim CD – twelve or more songs based on the same backing track - was being played by the neighbours on repeat. Lethem is near the Brazilian border, and since a new bridge was built across the river that crosses the border a large portion of the residents in the town are now Brazilian. This means you hear a lot of Forra (???) music, a very repetitive and chirpy local style of Brazilian dance music. Traditional Forra is made with drums and accordion, but most of the modern stuff sounds like they have just left a cheap Casio keyboard on the 'salsa' rhythm. For half an hour. Then they stop and put it on again, slightly faster and in a different key. Even with dancing girls in little skirts to watch it is hard work – as noise coming from next door it is maddening. A nice reggae riddim CD on repeat was a big relief, and suited the lazy feel of the hot, dusty savannah town.
65.
Tessanee Chin - I Want to Know What Love Is (Reggae)
Dan's first law of Reggae Versions states that Eighty percent of songs in the world can be improved when covered in a reggae style. The second law states that the cheesier the original, the more it will be improved. As the original to this is cheesier than the lovechild of a strong stilton and a ripe camembert sitting in a sauna on a hot day, this cover is as good as music gets. The brass in the chorus is just amazing. I even quite enjoy the Disney style chord change near the end. This song also stands in for all the cheesy eighties ballads that are frighteningly popular here.